Meet Dixon: Nicole, Child Support Worker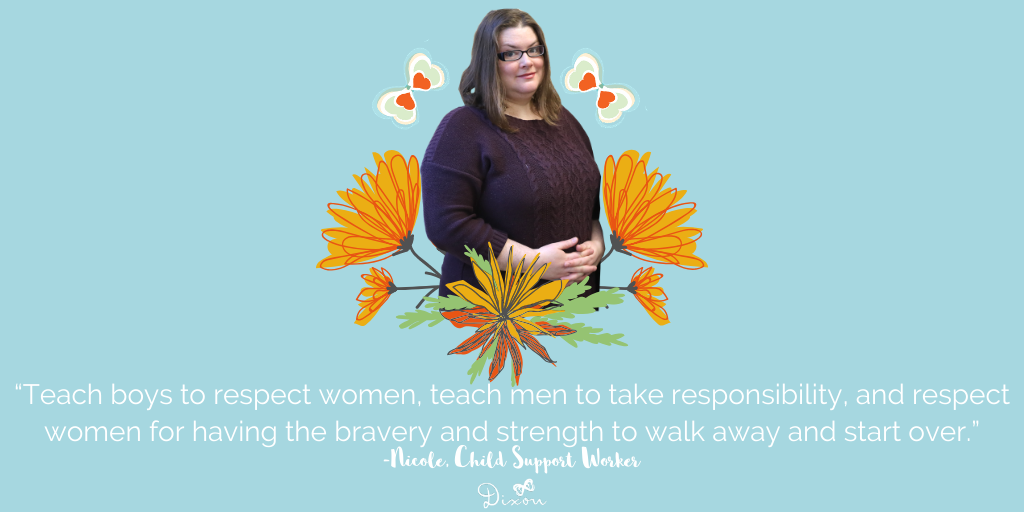 As part of our series on the wonderful staff at Dixon, we'd like to introduce you to Nicole! Nicole has been with Dixon since about 2007 and currently is a Child Support Worker. Over the years, Nicole has done an excellent job of supporting our families. We'd like to thank her for all of her hard work!
Finding Dixon
Nicole found Dixon while she was studying at Simon Fraser University, and started out as a Summer Recreation Program Assistant. She then took on a variety of roles within Dixon before becoming a permanent Child Support Worker in 2009. Following her experiences at Dixon, Nicole decided to return to school to attain a child and youth care counselling diploma. 
Life at Dixon
Nicole's work at Dixon is never boring. Between connecting with the families at our Second and Third Stage Housing programs and planning activities and workshops for the kids, there is always something new to learn. Since the onset of the current pandemic, Nicole has been brainstorming new ways to engage Dixon's families while keeping her physical distance. At the moment she's working on planning a months-long gardening project for Dixon's families. The project will include rock painting, fairy houses, and fresh fruits and veggies, and we're so excited for it!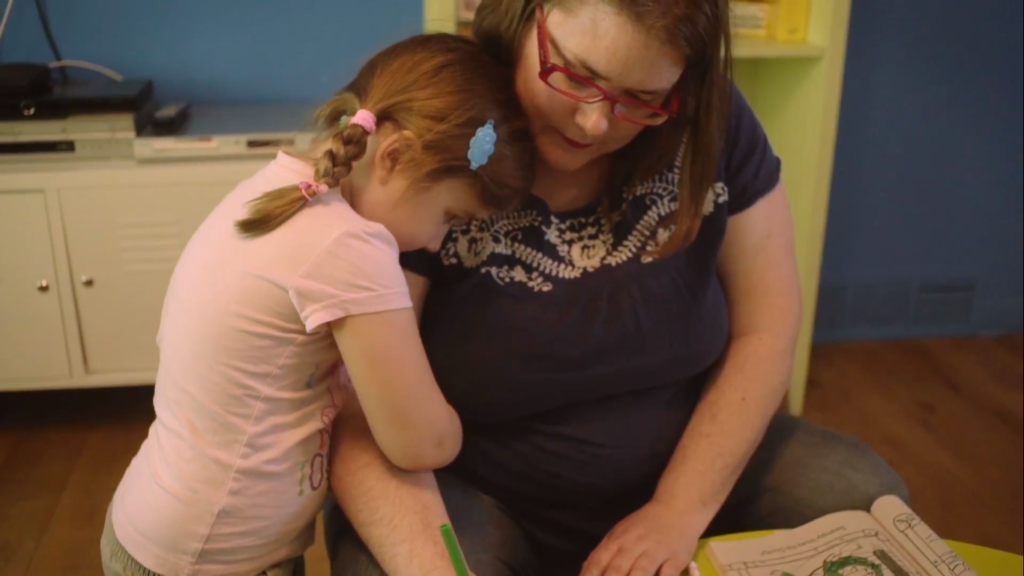 Learning at Dixon
Nicole's journey into working with children has brought with it a wealth of important lessons.  Most impactful to her was gaining an understanding of just how unique each woman's story. Each woman's individual tools for surviving are incredibly well-developed. Nicole says that she is a much more effective worker when she approaches interactions with our clients with an open curiosity. In doing so, she is able to acknowledge that they are the experts in their own lives. As a support worker, Nicole says it's key to support clients in a way that is meaningful to the clients themselves rather than assuming one knows better than them.
Words of Wisdom
When asked what she wished more people in the community knew about the women and children she works with, Nicole highlighted the need to understand and respect that everyone's situation is different. She pointed out that the obstacles women face to leaving can be numerous and diverse, with resistance taking many different forms. Walking away and starting over requires an incredible amount of bravery and strength, so asking the question "why didn't she leave" is at best, overly simplistic, and at worst, offensive. 
Nicole also pointed out that many of the problematic behaviours kids exhibit are coping methods they've developed from dealing with the impossible. These behaviours can often indicate needs they have that haven't been met. She stresses that in many cases, kids aren't giving you a hard time, they're having a hard time. 
To find out more about our Child Support Program, visit Children at Dixon.