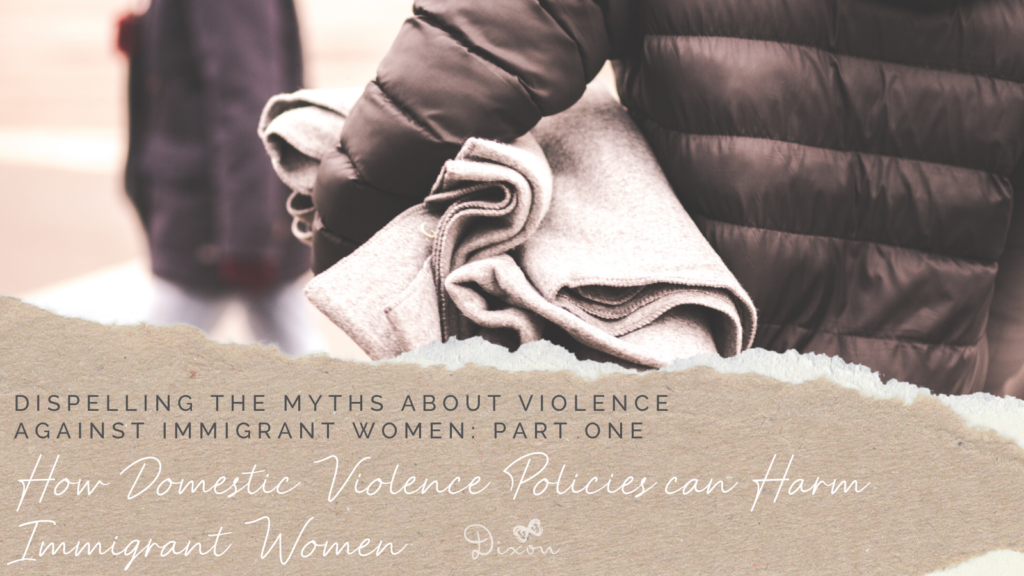 Have you ever heard someone say, "It's immigrants from 'backwards' places that are bringing domestic violence into Canada?" Have you ever found yourself thinking that "If we can just find a way to educate immigrants, then we can help keep women safe from violence?" Ideas like this are rooted in myths about immigrant populations and violence against women: in reality, it's a lot more complicated.
There are unique structural and social forces influencing a woman's experiences of violence. Things like laws, cultural biases and socioeconomic factors can affect a woman's situation. Moreover, these things can affect different women differently. For example, the high cost of housing in Vancouver may serve as a greater barrier to leaving an abusive partner to a woman making minimum wage as opposed to a woman earning six figures.
Immigrant women face a lot of unique challenges when experiencing violence because of the way societal forces interact with their unique position. Some of the most impactful forces affecting immigrant women today are Canadian domestic violence and immigration policies.