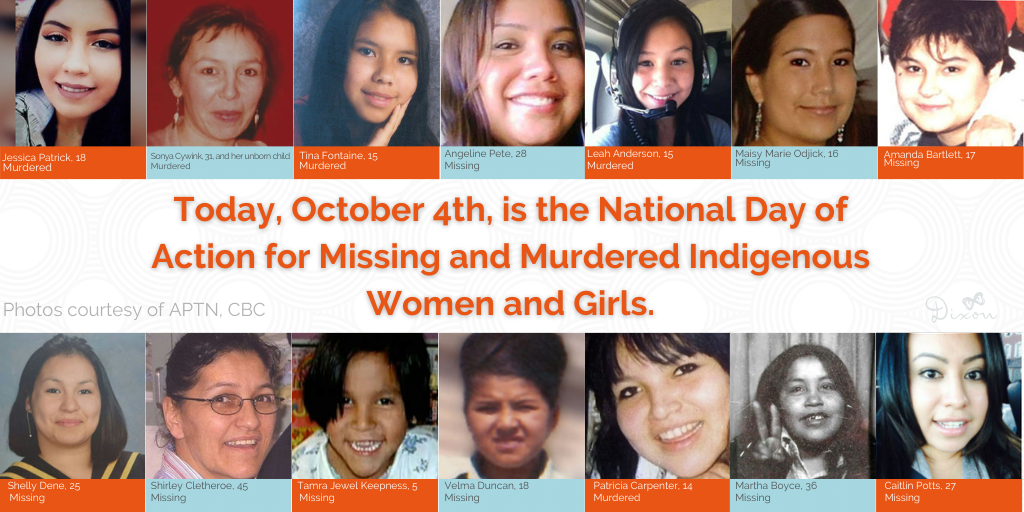 The Missing and Murdered Indigenous Women and Girls (MMIWG) Inquiry concluded over a year ago by asserting that the ongoing systemic neglect and legacy of colonial violence imposed upon Indigenous women and girls constitutes genocide. Despite this, a year later, Indigenous women and girls continue to be violated and marginalized at rates much higher than those in the general population.
For nearly 50 years, Dixon Transition Society's main focus has been to eliminate violence against women and children. However, over the past few years, inspired by the hearings and findings of the MMIWG Inquiry, we have come to understand that this group of Canadians has been tragically underserved and under-protected. While the Inquiry calls on the Federal, Provincial and Indigenous Governments as well as the RCMP to implement changes based on the 200 recommendations, and Dixon has pivoted its perspective and begun offering culturally sensitive services that are relevant to Indigenous women, all Canadians have responsibilities to make this better.
So today, October 4th, as we observe the National Day of Action for Missing and Murdered Indigenous Women and Girls, we add our voice to the collective call to bring an end to the injustices suffered by Canada's Indigenous Women and Girls. As Canadians, let's make a change. Let's look at this issue through an empathetic lens. Let's create some space for understanding of the causes of the systemic abuses that our fellow Canadians continue to experiences. And let's begin by acknowledging that everyone should be entitled to lives free from violence.
Join us as we take a look into just how pervasive violence against Indigenous women and girls is, and some of the reasons behind it.