Women and children are able to find safety and hope at Dixon Transition Society because of the funders, donors, and community partners who believe in the work that we do at Dixon and make our services a reality.
Interested in learning more about how you can make an impact in the lives of women and children fleeing violence? Visit our donate page.
Funders

Ministry of Children and Family Development
Ministry of Public Safety and Solicitor General
Gaming Policy and Enforcement Branch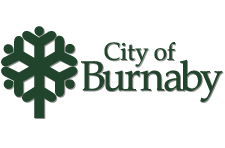 Department of Justice Canada
Service Canada-Canada Summer Jobs
Donors
Thank you so much to the donors and community partners who make our work possible. You can see a list of Dixon Transition Society's greatest friends, champions and leaders in our Annual Report.
Scotiabank Charity Challenge
Thank you to Scotiabank, and the many runners, walkers and donors who helped raise $21,451 in support of Dixon Transition Society's child support program as part of the Scotiabank Charity Challenge.
A special thank you to Forge Integrated Health for their support during this campaign.