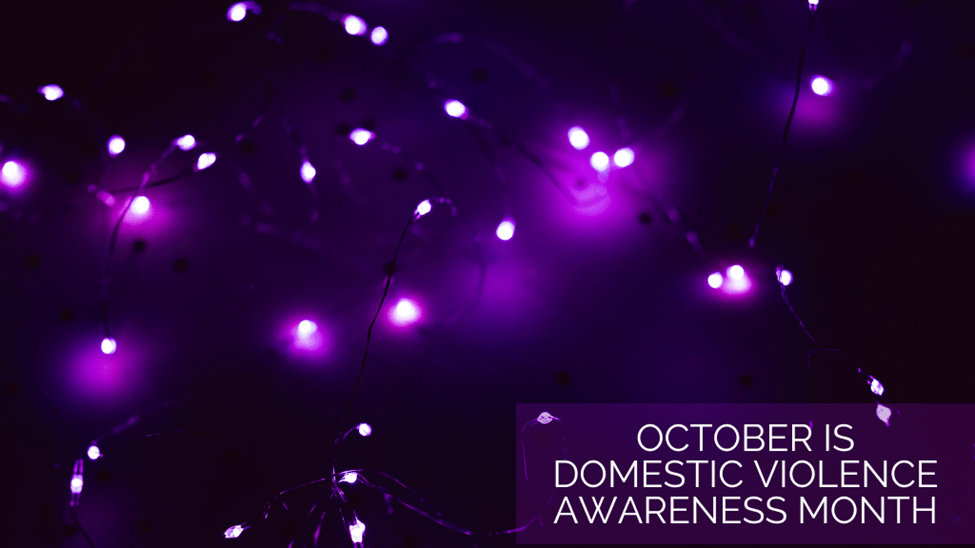 As you drove around the city this month, you might have noticed purple porch lights.  A display of purple lights serves as an act of solidarity with those who have been or are still facing domestic violence, a significantly rising issue within our communities. The Purple Light Nights Campaign, launched by the Covington Domestic Violence Task Force in Covington, United States, addresses this concern by promoting awareness and education, with the purpose of honoring and giving hope to survivors. 
To learn more about the story behind Purple Light Nights, visit The Purple Light Nights website . The ultimate goals of this campaign are to utilize education as a tool to encourage healthy relationships between youth and adults, increase awareness of domestic violence and its effect on the community, offer help to survivors and their families, and work toward enforcing policies that meet the needs of survivors.
Being a part of the change can be as simple as starting educational conversations with your neighbors regarding the impact of domestic violence. To get involved in a more hands-on method, you and your community can work towards starting a local Purple Light Nights Campaign; Or, seeking out previously existing campaigns in your local area.  The Covington Domestic Violence Task Force's mission, "Domestic violence has no place in our community", strongly aligns with Dixons' mission "to raise awareness about domestic violence and to provide a continuum of services including safe housing, support and counseling for women and children impacted by violence." These powerful connections further fuel our desire to work towards creating safe and thriving communities here at Dixon.
If you or someone you know is in need of our services, please call our 24-hour intake line at 604-298-3454.
For resources outside of the Lower Mainland, please call  VictimLink BC at 1-800-563-0808. If you are in immediate danger, please call 911. 
References
Government of Canada, S. C. (2022, October 19). The Daily — Victims of police-reported family and intimate partner violence in Canada, 2021. Www150.Statcan.gc.ca. https://www150.statcan.gc.ca/n1/daily-quotidien/221019/dq221019c-eng.htm
Purple Light Nights to cast a purple glow across Eastern Fraser Valley. (2023, September 28). The Chilliwack Progress. https://www.theprogress.com/local-news/purple-light-nights-to-cast-a-purple-glow-across-eastern-fraser-valley-4982229