Meet Dixon: Chandra, Women's Support Worker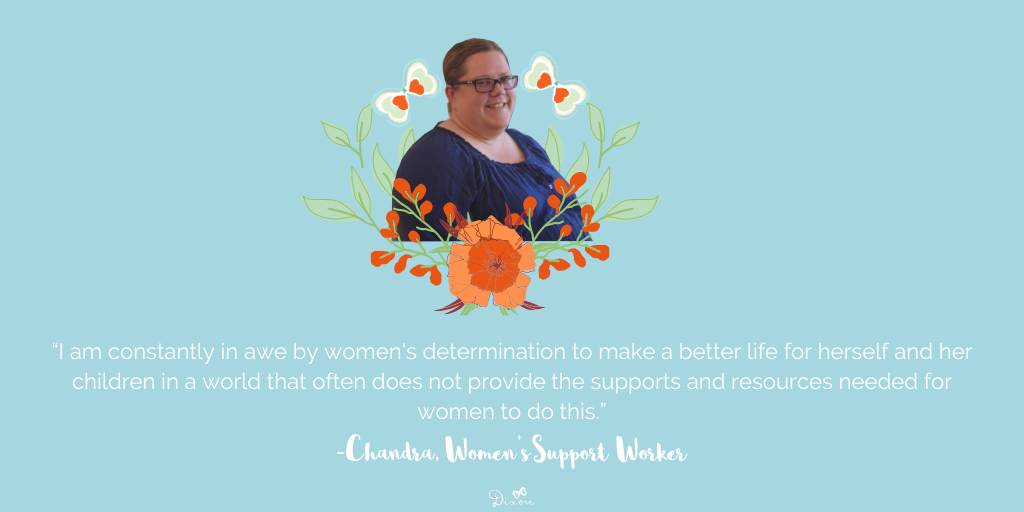 If you've been around Dixon before, you've probably met Chandra. Chandra has been working at Dixon in different roles for over fifteen years!
Working various roles within and beyond the social services sector, Chandra brings a unique collection of experiences to Dixon.
A passion for helping others
During high school and beyond, Chandra worked in various positions within the trucking industry. These positions taught her that she has a unique gift for connecting with others. They also taught her that a traditional office job isn't the best use of her talents.
Chandra later worked as a missionary in Eastern Canada. This experience further cemented her desire to pursue a career that allowed her to connect with her community and help others.
Chandra later pursued higher education to develop the skills that would make her an even better advocate for members of her community. She obtained a diploma in Community Social Service Work from Douglas College and later a bachelor's in Social Work from the University of Victoria. Chandra's first practicum site? Dixon!
"I loved Dixon so much I never left," explains Chandra.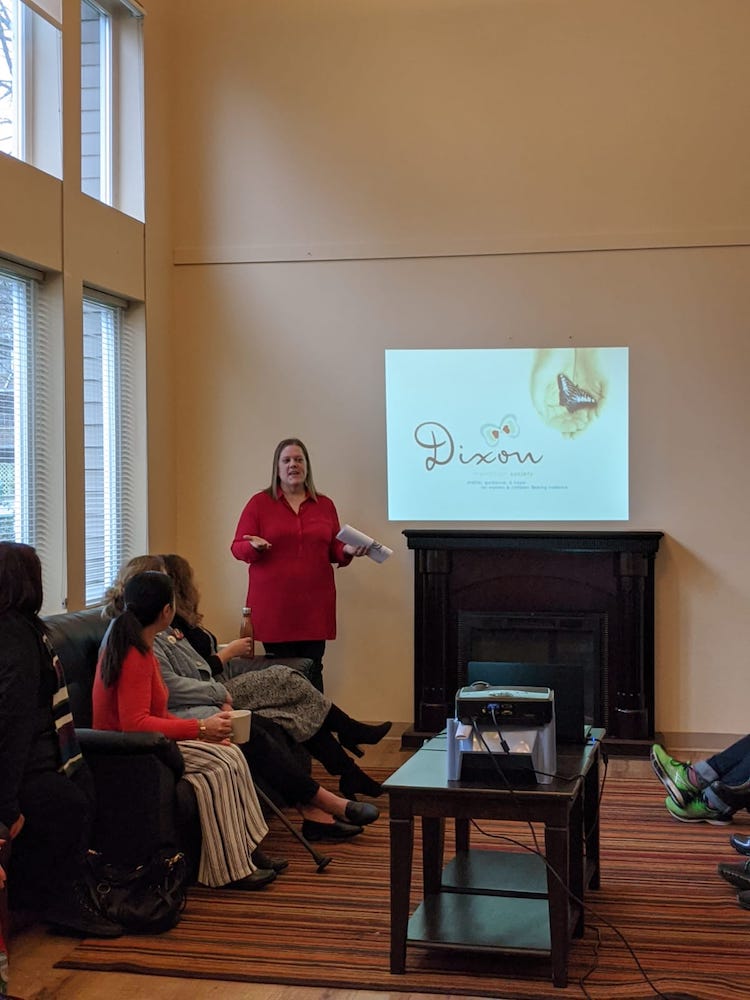 Standing alongside women
Chandra says that working at Dixon has made her a better individual and social worker. It has also taught her the importance of standing alongside a woman who is fighting to make her voice heard.
She also says she is constantly inspired by the determination and resiliency of each woman, and their drive to create a better life for themselves and their children despite living in a world that makes this far from easy.
Chandra is eternally grateful to the women she works with, who have mentored, supported, and inspired her. She explains that she has never met a group as "kind, dedicated, and real" as her coworkers.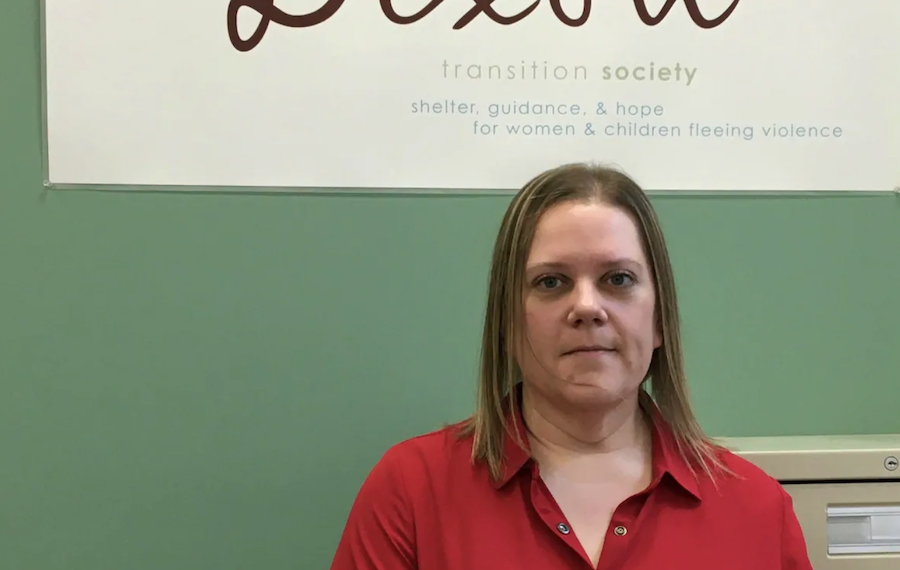 It's up to us
When asked what she wishes our community knew about violence against women, Chandra wishes we knew that we have the power to dismantle the systemic barriers to a world free of violence, but we must make it a priority.
She explains that we must, at a societal and systemic level, begin to hold abusers responsible for their actions to ensure women and children can live lives free of violence. Chandra reminds us that no one deserves to live a life in fear, and it's up to us to fight for change.