What Is Economic Abuse?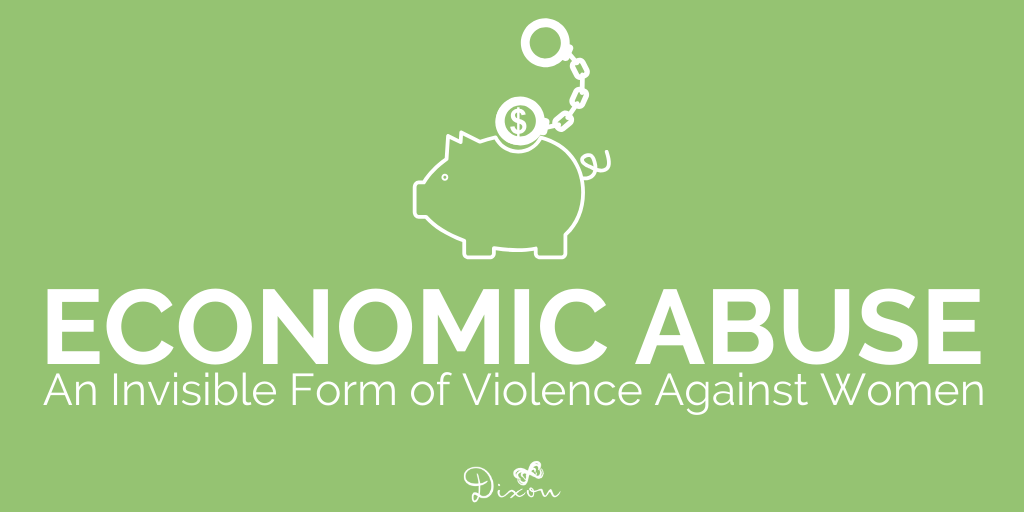 Picture this scenario, which is one that happens more than you might think: There's a room available at Dixon for Jane and her two kids, who are trying to flee a home where they are experiencing abuse, but now there's the matter of getting from that unsafe home to the transition house.
Jane has only a ten-dollar bill in her purse. That is just enough to pay for bus fare for her and her kids.
Her husband has been laid off due to the COVID-19 pandemic and is almost always at home. Having watched him for a few weeks, she knows that he takes a nap for a couple of hours each afternoon. If she is quick, she may have enough time to prepare her kids' things and catch the bus to Dixon, as long as there are no further disruptions to service.
It takes a tremendous amount of bravery to leave a violent situation for a place you've never seen in person, especially if you have to use up the only cash you have in your name in order to do so.
But one might ask, why does a grown woman with two children have only ten dollars to her name? In this blog post, we cover a topic that is known as the invisible form of violence against women: economic abuse.
What is economic abuse?
Economic abuse, sometimes called financial abuse, is when someone tries to take or control the money, property, or personal information of another person. Economic abuse revolves around creating a relationship of dependence.
Abusers might start by claiming that taking total control over finances is a way of making their victims' lives easier. They might argue that allowances are necessary to keep the household on track. Then they might gradually decrease the allowance until their victims are asking them for the money they themselves earned.
Moreover, the effects of economic abuse can be devastating and long-lasting. Spotty employment records from years of abuse may hinder a woman's ability to find stable employment. Many women find themselves responsible for debts their abusers accumulated in their name.
Worse yet, acts of abuse may continue even after a woman's relationship with her abuser has ended. Scorned husbands might drag out divorce proceedings in order to cripple their wives financially. Fathers might refuse to pay child support in an effort to bully mothers.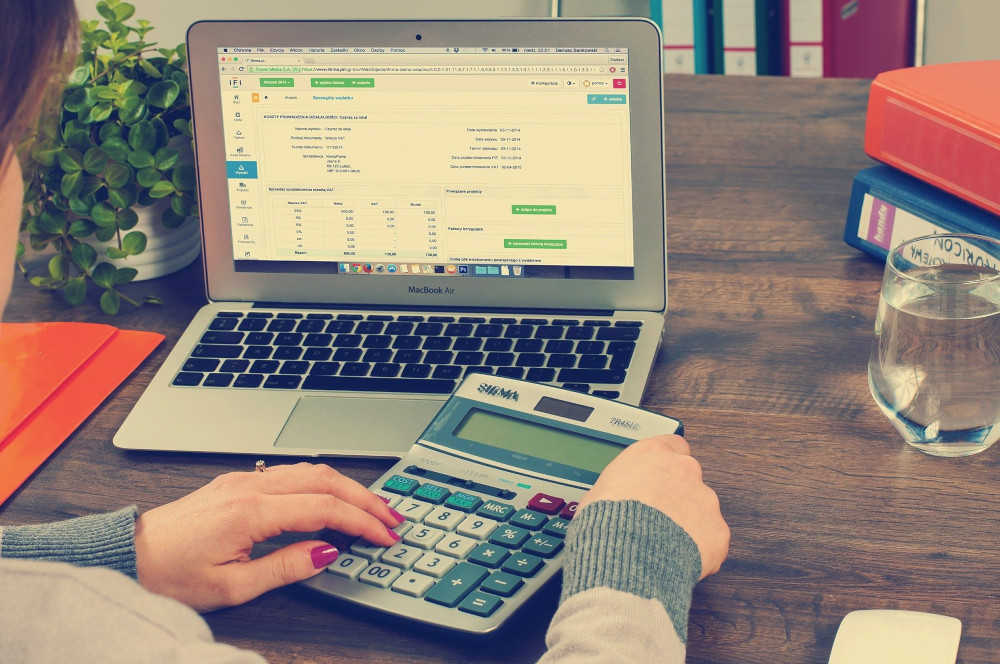 Economic abuse during a pandemic
Times of economic crisis, such as the COVID-19 pandemic, may be used as justification for instances of economic abuse.
Some abusers might prevent women from purchasing supplies needed for work, deeming it "non-essential." Others might try to assume full control over financial decisions, stating that they're trying to "take some of the pressure" off of their partner working on the frontlines.
But on the other hand, abusers might pressure women to sacrifice their career to undertake more domestic labour, or vice-versa. That might look like an abuser forcing a woman to take time away from work, whether from home or not, in order to take care of children, who are now also staying home due to the pandemic.
Examples of economic abuse
Pressuring a victim or forcing her into using her money and/or identity in specific ways

Demanding she give her pay to the abuser

Forcing her or tricking her into signing forms

Constantly questioning her spending habits

Compromising a victim's ability to work or advance in her career

Pressuring her into quitting her job

Limiting her ability to attend job training or conferences, or pursue higher education

Making her uncomfortable at work, in-person or remotely, like spamming her with calls and texts

Making financial decisions or using shared money without a victim's consent

Using money from accounts dedicated to their children's interests without mutual agreement
Hiding financial information or purchases from her
Misusing money from joint accounts
Taking her things or money without permission

Restricting a victim's access to money or physical possessions

Refusing to give her access to shared bank accounts and assets

Insisting that a victim be subject to an allowance or that she must ask for permission before making any purchases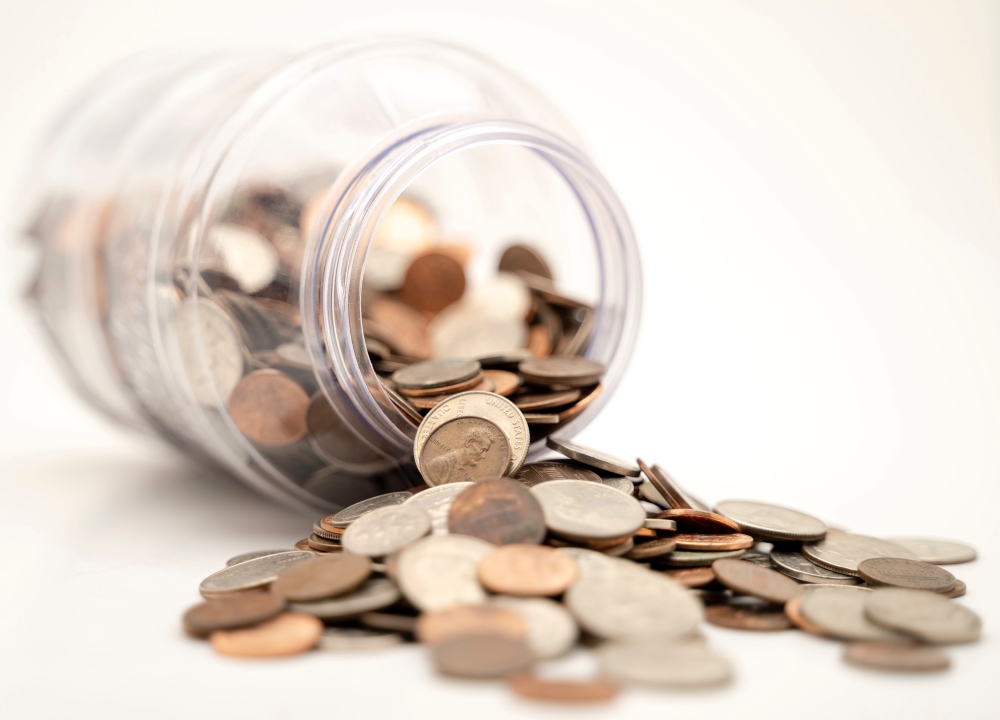 How can I protect myself?
Know what handling financial matters look like in a healthy relationship. Healthy relationships are based on open communication, equal decision making and commitment to your shared financial goals. Even if one partner does more of the work related to your household finances, it's still important that you both have access to financial statements and information relating to your shared accounts.
Consider developing your financial literacy If you live in the Greater Vancouver Area, a list of free, upcoming community-based workshops on financial empowerment is available on the Family Services of Greater Vancouver's Website.
Keep your financial and personal information in a safe, secure space and that you understand every document you sign. Do not sign blank documents or give anyone your personal information.
If you or someone you know is worried about the financial repercussions of leaving a domestic violence situation, please do not hesitate to ask for help. You can call Dixon's 24-hour intake line at 604-298-3454 or get in touch by email. For Provincial-wide resources, call VictimLink BC at 1-800-563-0808. If you are in immediate danger, please call 911.