Shop Local, Shop Female Owned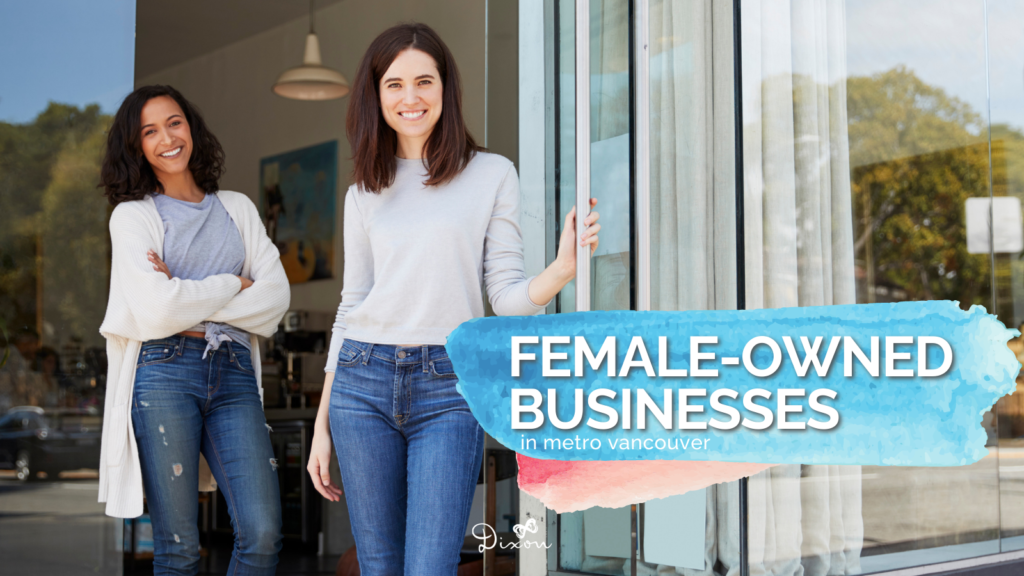 While the holiday season may be coming to a close, the time between Christmas and New Years is a wonderful time to shop local and get those last-minute gifts (or treats for yourself—you deserve it)! Today we'll be profiling some of the many amazing female owned businesses in our community, so you can shop until you drop while supporting local women's entrepreneurship!
With the COVID-19 situation constantly evolving in British Columbia, we encourage you to check out the website or give the business a call before going in, to learn about how they're working to keep customers and employees safe. Many businesses featured offer delivery or curbside pickup options, so make sure you take a look at their website to learn more.
If you are able, shopping small businesses (especially those owned by women) is a great way to support our local economy.  
Homecoming Candles, founded by Suraiya Nanji, offers hand-poured and hand-made candles among other home accessories that are designed to pay homage to the integrity of everyday spaces. What began as a passion project in 2012 and is now one of Canada's most highly sought-after brands, Homecoming Candles offers bright, distinct, and locally sourced scents that make any space feel like home.
If you're looking to support a female owned business while spicing up your home, look no further!
Who says you have to pick between fashion and giving back to your community?
Anissa began Spinning Wheel to combine her passion for helping others and her love for knitting, donating all the profits from the purchase of beautiful toques to agencies that are making our community a better place. Not only are the toques sold by Spinning Wheel an essential addition to your winter wardrobe, but all proceeds go to Directions Youth Services and QMUNITY.
3. NADA (675 East Broadway: Vancouver, BC)
At NADA, food is just food—no ingredients you can't pronounce and no packaging. Founded by Allison Carr and Brianne Miller, NADA offers a radical approach to grocery shopping where customers can buy package-free, locally sourced, ethical groceries in a vibrant space.
Committed to providing an experience that values healthy people and a healthy planet, you don't want to miss out on the delicious goods sold at NADA like their vegan banana-pecan cookies!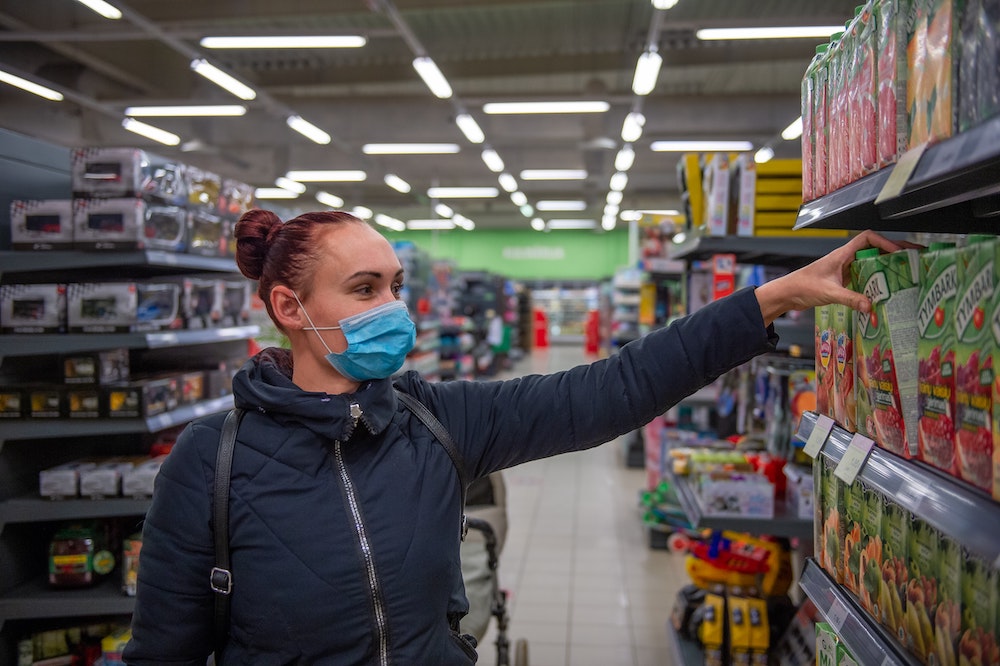 4. Foe & Dear (Online and 902-207 W Hastings: Vancouver, BC)
If you love sustainable jewelry, you don't want to miss out on the beautiful, hand-made pieces from Foe & Dear. Founded by Katherine Schlattman, Foe & Dear rethinks the jewelry business by offering one-of-a-kind pieces that are completely ethically and sustainably sourced.
Foe & Dear is also a community of love and connection, giving a portion of proceeds to different organizations that promote women's empowerment and environmentalism each year.
5. Line Spa & Polish (1828 West Broadway: Vancouver, BC)
Line Spa & Polish helps you realize your inner and outer beauty without compromising the beauty of our planet by offering a 100% Vegan and sustainable nail service that is free of toxins. Hoping to rethink beauty and wellness, Line Spa & Polish is a great place to check out if you want to look and feel your best.
Recognizing the impact of COVID-19, Line Spa & Polish is donating $10 from every appointment on Tuesdays and Wednesdays to the VGH and UBC Hospital Foundation to support advancements in care for the Metro Vancouver community.
If you love shopping with intention, you have to check out the curated gift boxes and sustainable fashion at SAM & LANCE. Founded by sisters Alora and Veronica, SAM & LANCE is committed to providing socially conscious fashion by women and for women.
Making sure their products are both ethical and beautiful, SAM & LANCE is a great place to order last minute gifts or a little something for yourself!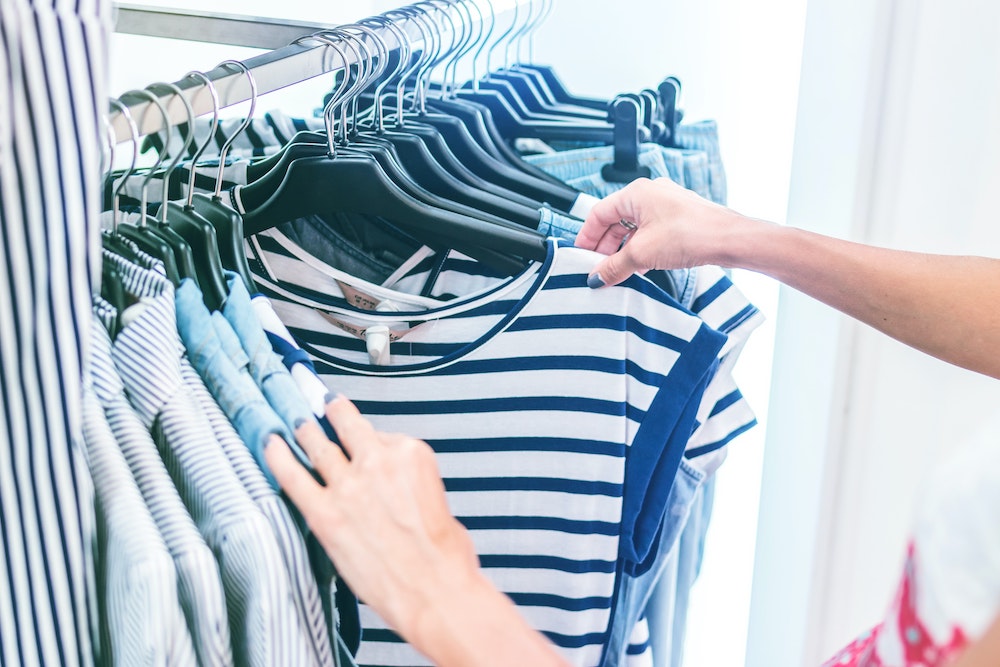 7. Saje Natural Wellness (Multiple Locations in Downtown Vancouver and Kitsilano)
Saje Natural Wellness exists for one key reason: to help you feel better, naturally! For over 25 years, Saje Natural Wellness has provided our community with essential oils that actually work, bringing relief for stress, pain, inflammation, and other ailments that detract from general wellness.
Co-founded by Kate Ross LeBlanc and Jean-Pierre LeBlanc, this company is committed to providing outrageously good customer service that is sure to make you smile!
While COVID-19 has put a pause on social gatherings, The Lazy Gourmet is ready to cater your next social engagement when we can safely resume get togethers! This catering company, owned by Susan Mendelson, specializes in bringing West Coast flavors to celebrations across the Lower Mainland, big and small.
The Lazy Gourmet has also pivoted their business model in accordance with COVID-19 protocols, now offering delicious meals, groceries, and other household essentials for pickup and delivery.
9. Purdy's Chocolatier (Multiple Locations Including 205-4567 Lougheed Hwy: Burnaby, BC)
Who doesn't love chocolate? Purdy's Chocolatier is a Canadian chocolatier with a rich history, and has been owned by Karen Flavelle since 1997. This family-owned business has firm roots in our community, and offers delicious treats to satisfy your sweet-tooth!
Purdy's also goes above and beyond to support the well-being of their farmers, and ensures all chocolate is made from sustainable cocoa.
Have you ever wished you could achieve a better work-life balance and harmonize your life? If so, head on over to The Nourished Executive for personalized support on your wellness journey, courtesy of Sharon K. Summerfield.
Sharon is a registered holistic nutritionist, a Certified Breathing Coach, and has a strong background in business, making her uniquely suited to help clients feel nourished in all they do.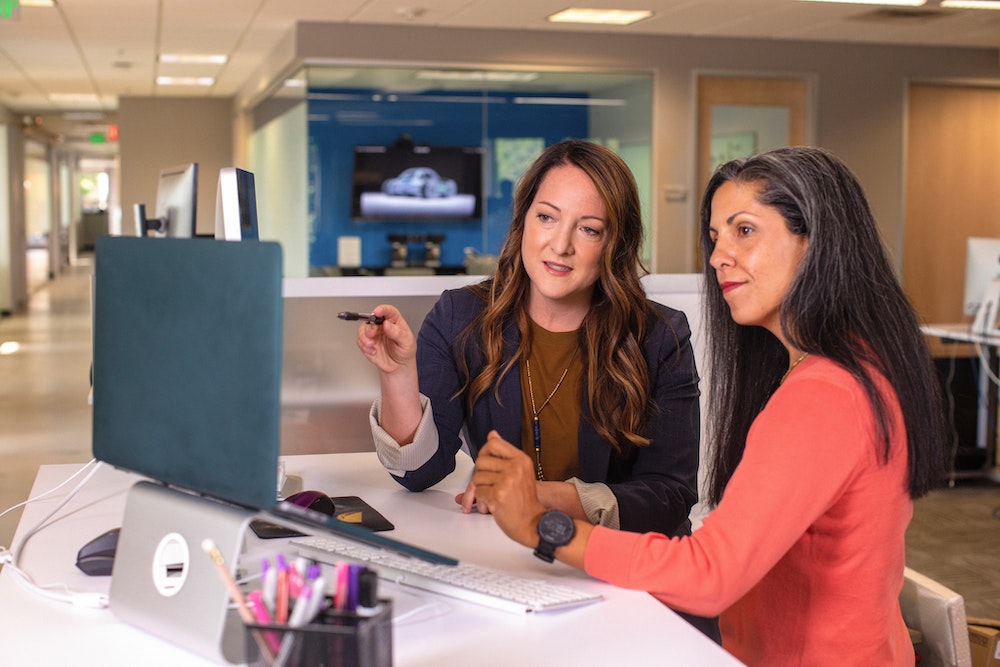 The Power of Female Entrepreneurship
We're so inspired by the entrepreneurship of women in our community, and hope this list inspires you to shop local and support female-owned businesses this holiday season. When women are afforded the basic human rights of safety and freedom, they can achieve great things and showcase their talent, ingenuity, and entrepreneurship in incredible ways.
At Dixon Transition Society, our vision is to create a community where women and children are free from violence. Unfortunately, we still have a long way to go. Last year, Dixon served 488 women and children whose basic human rights were taken away. One of our former clients eloquently had this to say about how essential the support provided by Dixon was for her ability to live out her dreams:
"I know that if I knock on Dixon's doors, there are people there for me. I know I am safe now, and I never thought I could be. I didn't even know there was such a thing as a transition house. I used to feel like there was always a shadow everywhere I went, even at home…but now I can breathe. I speak up for myself now. When I came here, staff told me that I can do things, that I can find a dream and make that dream real. I can find a job. I can maybe own a house. I've always wanted to own property. I love when I hear people say that something is mine because I have so much value for everything I own. I also really want to graduate, and I want my family to be happy. For me, if my family is happy, so am I, and I don't need anything else."
– Sister, daughter, and Dixon client
This holiday season, you can help us move one step closer to our vision by contributing to the cycle of women supporting women!