Meet Dixon: Jasmine, Women's Support Worker
As part of our series introducing you to some of the amazing members of Dixon's team, we'd like to introduce you to Jasmine! Throughout her journey with Dixon, Jasmine has had undertaken many different roles. Today, she works as a women's support worker in our transition houses.
Coming to Dixon
Jasmine first started working with Dixon over six years ago. She learned about the opportunity to work with us from a fellow churchgoer. At the time, Jasmine was studying psychology. She had an interest in social work, so she decided to jump at the opportunity.
Daily Life at Dixon
As a women's support worker, Jasmine's days are usually pretty busy. Each day, Jasmine works with women and Dixon's staff to help women achieve their goals and plan for their futures. As Jasmine balances the myriad of tasks involved with working transitional housing, no two days are exactly the same. Despite this, Jasmine notes, there is something very organic about working in Dixon's transition houses. Jasmine's work affords her a lot of time to interact with the residents of Dixon's homes on a more personal level. Be it through impromptu dinners with women and their families or chats with their children, Jasmine finds that there are plenty of opportunities to connect.
This connection, according to Jasmine, is something truly unique and special created with Dixon's space. She describes Dixon's dynamic as one in which feelings of trust and safety can grow organically, thanks to the people within. Jasmine notes that the staff at Dixon are genuinely invested in providing care. As a result, clients feel a sense of community that they can confidently fall back on when they need support. Many of the women coming through Dixon's doors don't have people to support them. Because of this, Jasmine finds it really rewarding to see them build their own communities and become empowered.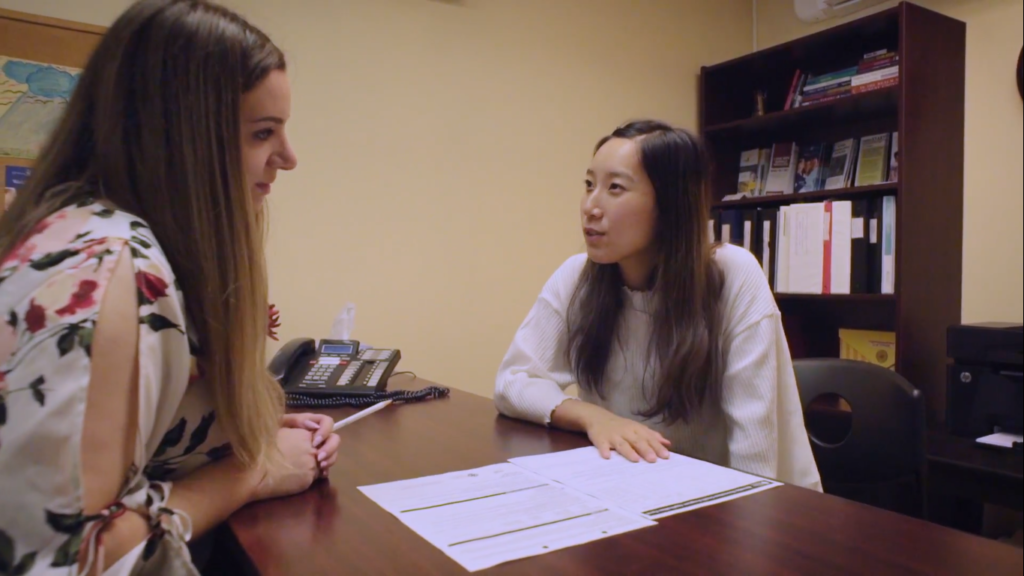 Lifechanging Lessons
Above all, working with the women coming to Dixon has taught Jasmine a whole lot about courage. She says that there is something truly powerful about the resilience of women. For Jasmine, it's profound to see how women can face so much hardship throughout their journey head-on, especially when there are so many unknowns standing before them. Jasmine finds that in being able to see how the women coming through Dixon's doors make changes for themselves and change their lives is amazing. The Strength of Dixon's women helps give her courage and feel empowered in her own life.
Directions for the Future
As for the future? Jasmine says that her journey at Dixon has helped her cement her desire to become a social worker — she's currently working on her social work degree! Working at Dixon has also helped teach Jasmine that she really loves working with women. She knows that even though this work is hard, it's really meaningful for her. Because of this, helping women is something she can do in the long run. Moreover, Jasmine's learned a lot about how strong the need is for women fleeing domestic violence in our community.
"It is really happening under our noses, and transitional houses provide a space that saves lives and minds," she said, stressing the importance of organizations like Dixon to these women.
Thank you, Jasmine, for all your hard work and your contributions to Dixon!