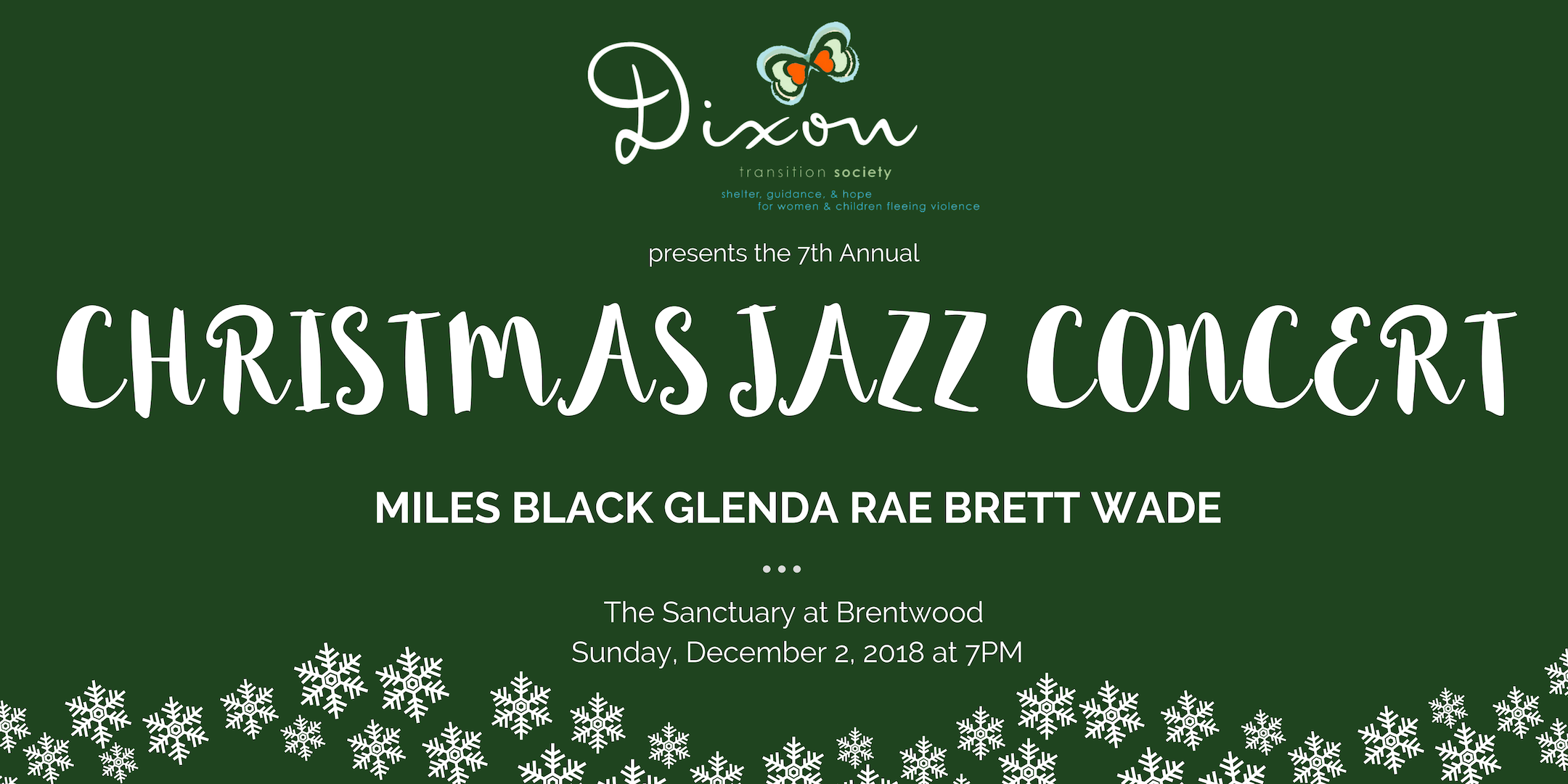 Dixon Transition Society is thrilled to present its 7th Annual Christmas Jazz Concert. The concert once again features fantastic local artists Miles Black, Glenda Rae, and Brett Wade. This always festive and joyous evening includes a silent auction, refreshments and beverages, general merriment, and of course, fantastic jazz music.
This year all proceeds raised at the concert will go to Dixon House. Dixon House is our 10-bed home, where women and children often come immediately after escaping abuse. The House is staffed 24/7. While there, women can access food, clothing, personal and household supplies, workshops, counselling, and so on, all at no cost.
Don't miss out! Buy your tickets for our 7th Annual Christmas Jazz Concert today.