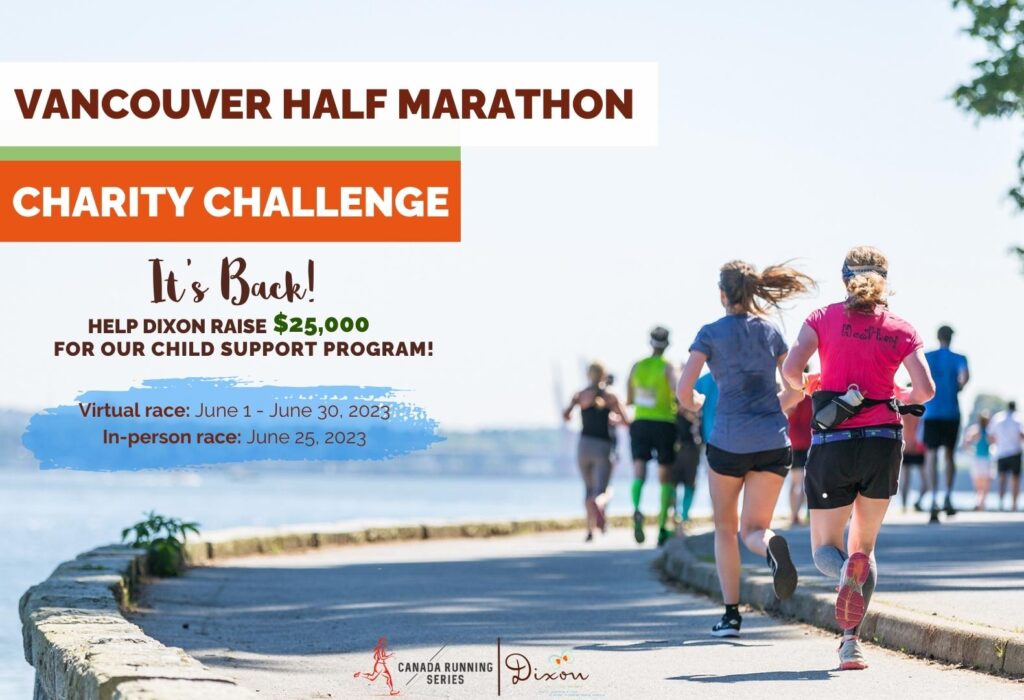 Only one more month to sign up! The Vancouver Half Marathon Charity Challenge is almost here.
Virtual Race: June 1 – 30, 2023
In-person Race: June 25, 2023
This year, by going the distance for Dixon, you will be supporting our Child Support Program, which helps provide services to children who have fled violence.
It takes a village to raise a child, and we cannot provide the help we do without your generous support. Our goal this year is to raise $25,000 by June 30, 2023, so we can keep this incredibly beneficial program up and running!
Not quite ready to commit to a run? No worries! Visit our charity profile to donate to Dixon Transition Society through our runners!