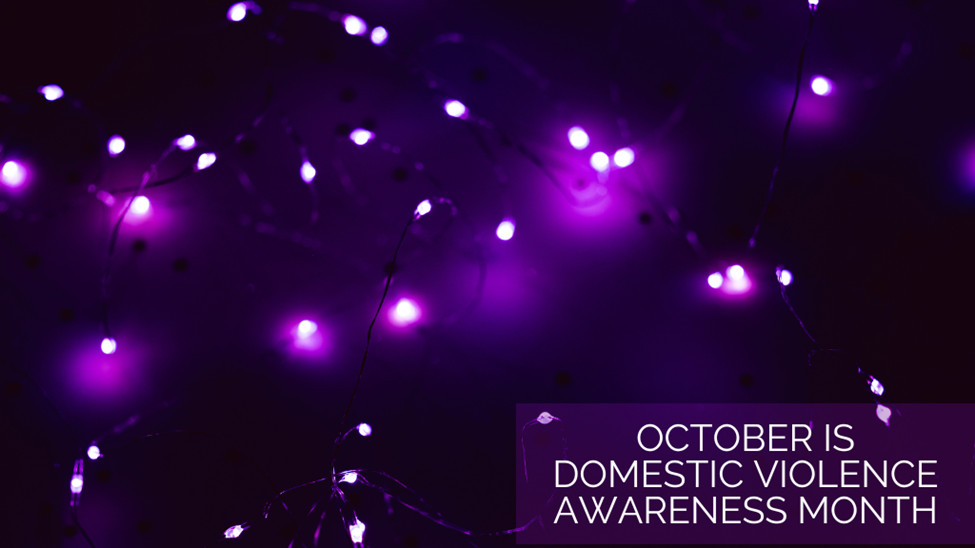 As you drove around the city this month, you might have noticed purple porch lights. A display of purple lights serves as an act of solidarity with those who have been or are still facing domestic violence. Started in October 2007 by the Covington Domestic Violence Task Force in Covington, United States, the Purple Lights Nights public awareness and educational campaign has been a way to honor victims who died as a result of domestic violence and give hope to survivors. It is held during the month of October, which has been recognized internationally as National Domestic Violence Awareness Month.
History of Purple Lights Nights
The Covington Domestic Violence Task Force (CDVTF) was formed in June of 2004 by Victoria Throm and Curt Lindsley. In September 2006, the task force became incorporated as a 501(c)(3) nonprofit organization. Victoria was the personnel and human service analyst for the City of Covington and a survivor of domestic violence. Curt is a former resident and pastor and now lives in Nashville, Tennessee.
Both Curt and Victoria saw the need to provide awareness education to the community and business leaders, promoting healthy relationships while giving support to survivors of domestic violence. They also conducted fundraising projects to further these goals.
In the fall of 2006, Victoria presented the idea of a Purple Light Nights® campaign to the CDVTF for October's Domestic Violence Awareness Month. Knowing that purple is the symbolic color of domestic violence, the task force embraced the unique concept and the campaign was conceived. Victoria's vision and goal were to see purple lights shining across the country and around the world.
Over the next nine months, the task force 'labored' over the development, marketing, ordering, and processing of the campaign. Victoria shared the idea with the Domestic Violence Task Force Collaborative (made up of eight neighboring cities), local service clubs, the Chamber of Commerce, members of the medical field, the media, businesses, elected officials, and the Washington State Attorney General's Office.
The campaign was well-received by everyone, and in October 2007, the CDVTF launched Purple Light Nights®.
History of National Domestic Violence Awareness Month
October was first declared National Domestic Violence Awareness Month in 1989. Since then, October has been a time to acknowledge and become a voice for domestic violence survivors.
Domestic violence is a form of gender-based violence, and encompasses a broad range of behaviours including emotional, psychological, financial, physical and sexual abuse committed by a current or former spouse, common-law partner, or dating partner. It is prevalent in every community, and affects all people regardless of age, socio-economic status, sexual orientation, gender, race, religion, or nationality.
Physical violence is often accompanied by emotionally abusive and controlling behavior as part of a much larger, systematic pattern of dominance and control. Domestic violence can result in physical injury, psychological trauma, and even death. The devastating consequences of domestic violence can cross generations and last a lifetime.
What is the scope of gender-based violence in Canada?
DV is extremely prevalent in Canadian society — to demonstrate, the Canadian Women's Foundation provides us with a helpful snapshot:
Approximately every six days, a woman in Canada is killed by her intimate partner. Out of the 83 police-reported intimate partner homicides in 2014, 67 of the victims—over 80%—were women.
Women are about four times as likely as men to be victims of intimate partner homicide.
Indigenous women are 2.5 times more likely to be victims of violence than non-Indigenous women.
On any given night in Canada, 3,491 women and their 2,724 children sleep in shelters because it isn't safe at home.
70% of spousal violence is not reported to the police.
Women who identified as lesbian or bisexual were three to four times more likely than heterosexual women to report experiencing spousal violence.
One study found almost 40% of those who had experienced domestic abuse said it made it difficult for them to get to work, and 8.5% said that they lost their jobs because of it.
Those experiencing DV sometimes stay with their abuser because they are financially dependent upon them; leaving an abusive relationship may involve a "choice" between remaining with an abuser and falling into poverty and/or homelessness.
If you or someone you know is in need of our services, please call our 24-hour intake line at 604-298-3454. For resources outside of the Lower Mainland, please call VictimLink BC at 1-800-563-0808. If you are in immediate danger, please call 911.