Donor Feature: Keith Metcalfe and Traction Guest
In the summer of 2019, a team of 45 employees from Traction Guest came to assemble brand new dressers for the units at Wenda's Place, our Second Stage Housing program. Since then, they've also hosted a coding workshop for the kids at Dixon.
"Dixon came into our view on the Traction Guest side of things because we have a belief that we have to impact more than just our shareholders, employees, and customers," says Keith. "We also want to make an impact on our community, by giving our time, skills, and resources."
We have been so grateful to have had their support. We sat down with their CEO, Keith Metcalfe, to chat more about Traction Guest's "Guest for Good" program, their relationship with Dixon, and his experience with and understanding of the terrifying reality of domestic violence.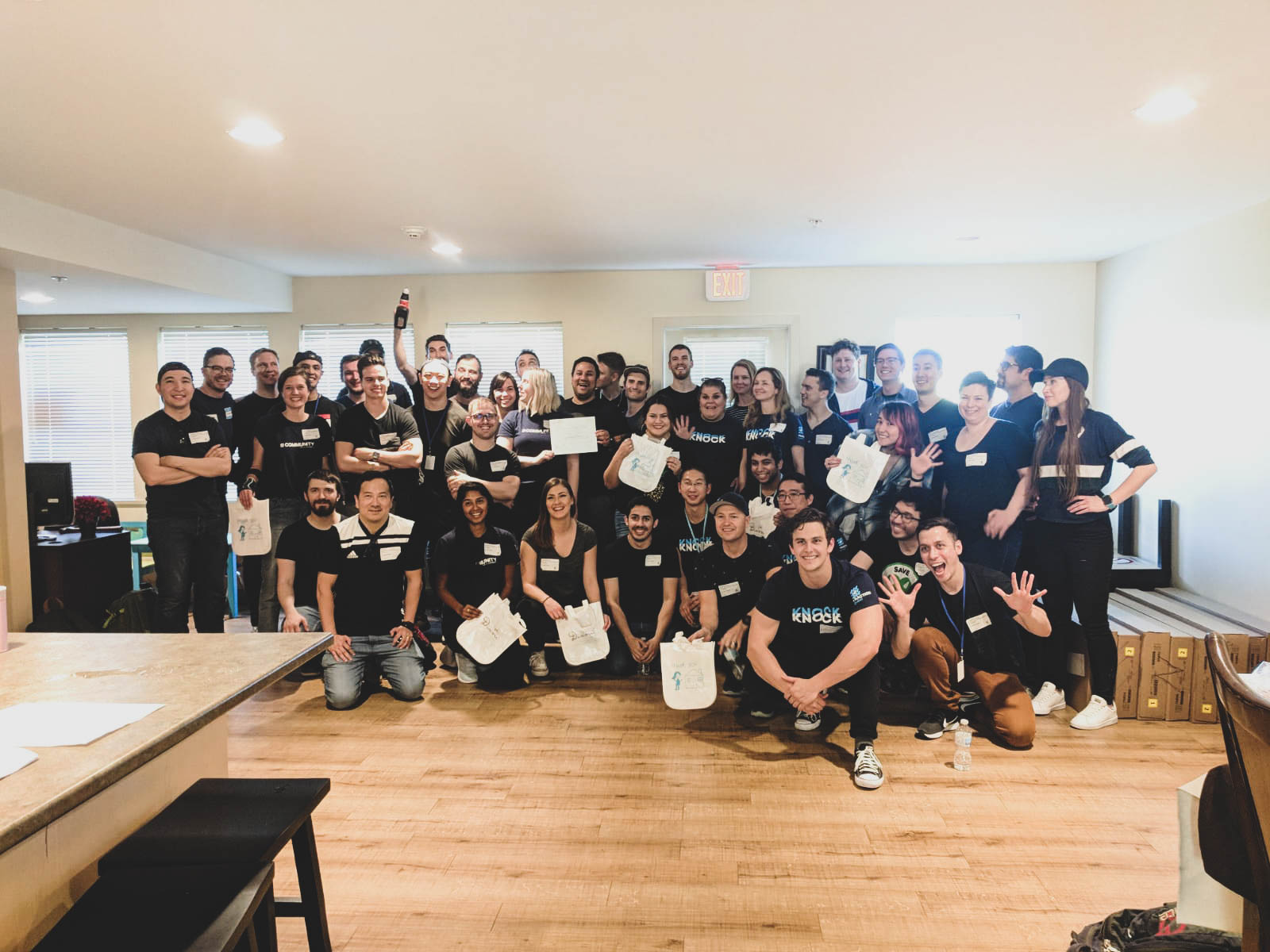 Keith originally learned about Dixon from a news article on Facebook, announcing Dixon's approval of funding for our housing project.
The housing project caught his attention. Providing a house, or space, for women fleeing violence is not a theoretical impact on the community: it's tangible. A person needs housing.
"So that was something simple that made a lot of sense to me," says Keith. "Then I thought, hey, we've got this Guest for Good program, and we want to impact the community. Is [Dixon] something we can get around?"
And that's exactly what they did.
Team-building events for staff—ping pong and the like—are great and fun, Keith acknowledges, but there's something really meaningful about contributing to organizations like Dixon.
"When people get to do something tangible and see the result of their work, it's really gratifying," says Keith. "It was enjoyable to do something, and be able to think—I can see a room here, I know people live in here, I know they have a dresser, and maybe they didn't before. There's something really satisfying about that, given that our work [at Traction Guest] is largely around assembling ideas and giving them to people to use."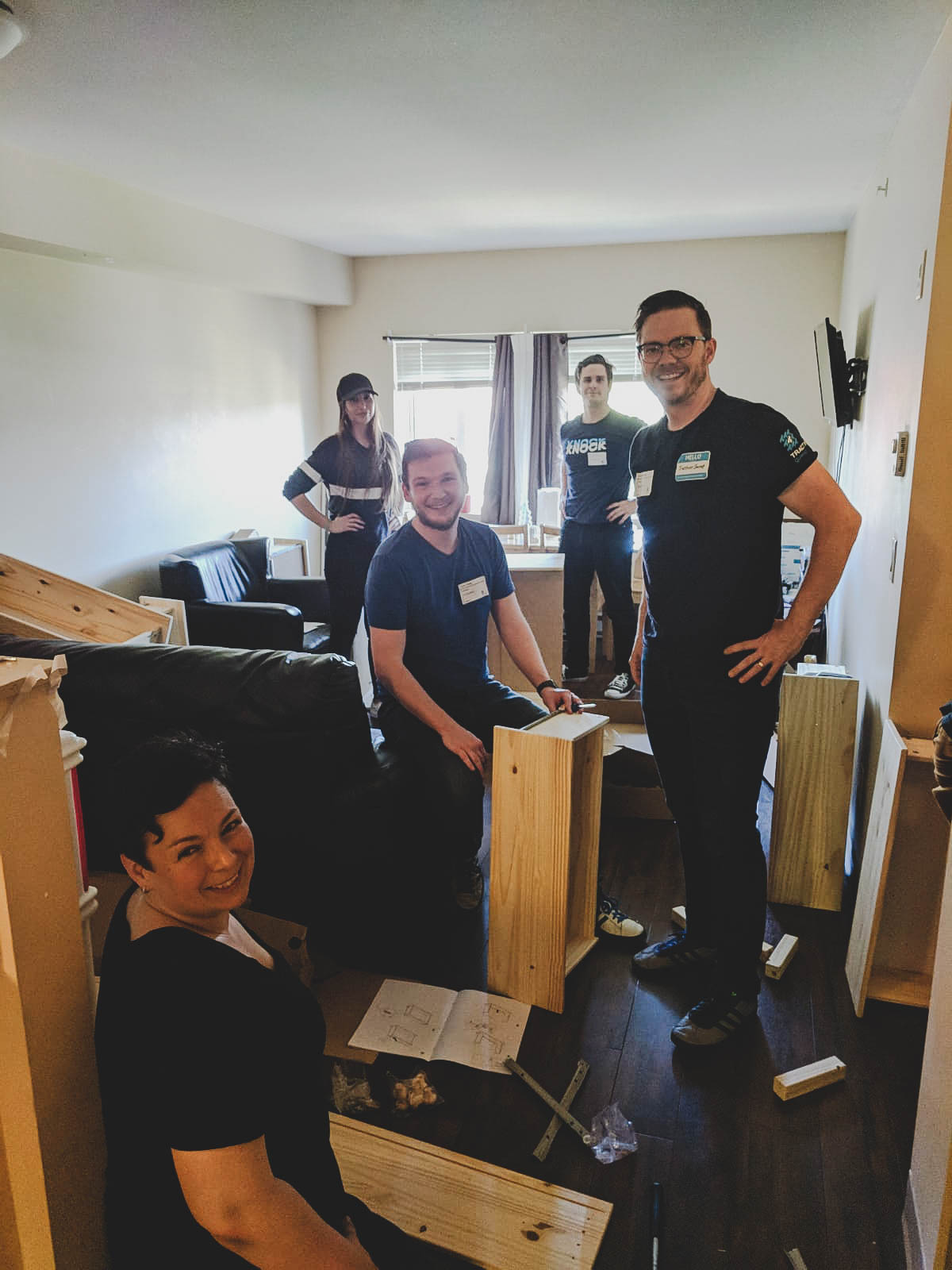 Keith adds that it was also great to rally people around doing volunteer work because and the employees can see the values they talk about being embodied in action.
"I've also had some personal exposure to people experiencing domestic violence situations," shares Keith.
It's because of that exposure that Keith knows that leaving a domestic violence situation is not so simple. "I think some people hear about these situations and have thoughts like: We're in a country where people can go and get a job. Why don't they do that? Why don't they leave? [But] then you get exposed to it, and you realize there's emotional, financial, and physical obstacles."
Keith has seen situations where people don't have any financial means to leave, on top of having to consider the children involved, even if the person involved knows that they should leave the violent situation.
There is also the problem of the legal system.
"If I ever get into a place where I can revamp [the legal system], I would," says Keith. "If you're a woman trying to leave a bad relationship, legally, it can be a weapon against you. I've seen it, and it's ugly. I've seen situations where people have to go through multiple lawyers. They're having a hard time dealing with the legal process because they're just in a space of protecting themselves, so then the abuser gets the opportunity to use the legal system against them."
Keith knows that the legal system can be used as a tool to purposefully delay process, and prolong abuse. It seems profoundly unjust: the legal system should be protecting people who are vulnerable.
"And then there's the emotional side: often, social networks are all tied together. Not only would you be leaving [an abuser], you would be leaving your entire safety net and social network," adds Keith. "And then there are the physical threats to leaving—and maybe not just to you, but to children. And when you start appreciating that, it's not that simple. The idea of leaving is terrifying. And maybe not even possible."
Keith observed that a warm, safe place to go is probably the number one thing in mind for women fleeing domestic violence, and that's what drove him to donate to Dixon Transition Society in the first place.
"Not having a safe place to go is probably the number one obstacle to leaving—so for me, I thought that it was something I could help with. Abused individuals are often in a state that they just need to get away and decompress, first and foremost, and don't necessarily want to be around anybody trying to fix them."
There's also the benefit of being around women who have been through similar experiences and "come out the other side."
"Just the idea that it's possible [to move on] is inspiring, and maybe less hopeless," Keith says, "so going to an environment where there are people who can say, 'Hey, I've done this. You can, too,' would be really helpful. And I like that about Dixon."
We're so grateful to collaborate with individuals and businesses in our community, including Traction Guest. These community supporters donate valuable time, money, resources, and effort, and these gifts help make Dixon successful. Without you, we would not be able to do the work that we do of supporting women and children as they rebuild their lives after violence, so thank you.
Thank you so much to Keith for taking the time to chat with us about his experiences, and thank you so much to Traction Guest for your continued generosity and support for the women and children we serve!