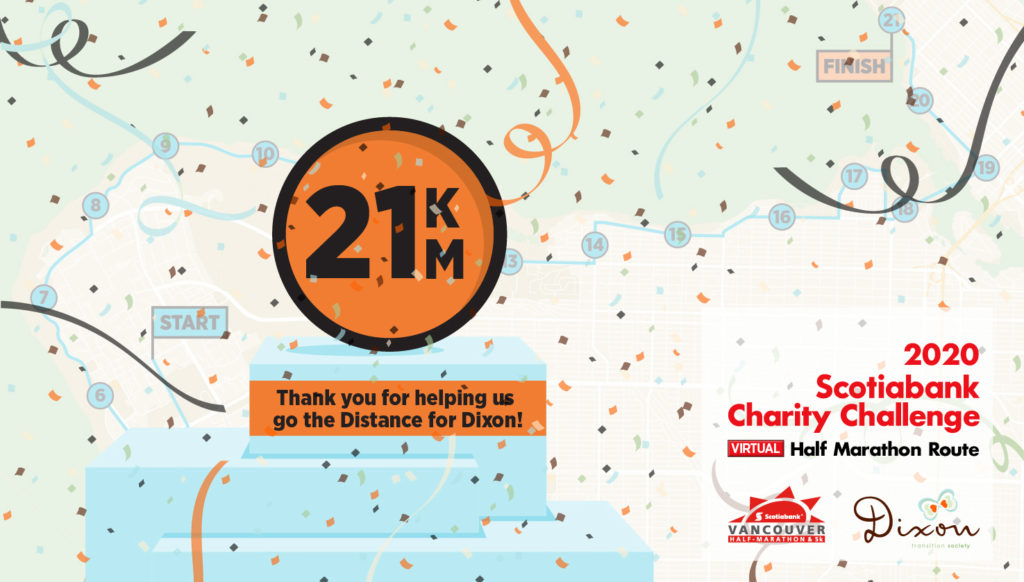 WE DID IT!
Congratulations to all our Scotia runners, joggers and walkers- WE DID IT!
Our goal was $25,000 and although we tried our very best we came very close. Currently, we are sitting at $ 24,550.
We are so grateful for everyone who has gone the #DistanceForDixon and helped us raise over $24,000 in support of our #ChildSupportProgram. While we've seen immense change in our communities these past few months due to #COVID19, the need for a nurturing and safe space for children who have witnessed or experienced domestic abuse still exists. Thank you so much for making Dixon part of your new normal! If you would still like to donate, you can visit our Charity Challenge page here or if you have any questions about the Scotiabank Charity Challenge, Dixon Society's child support program, or any other programs, feel free to get in touch. We'd love to hear from you! Join the conversation on Twitter, Instagram and Facebook!
______________________________________________________________________________