Scotiabank Charity Challenge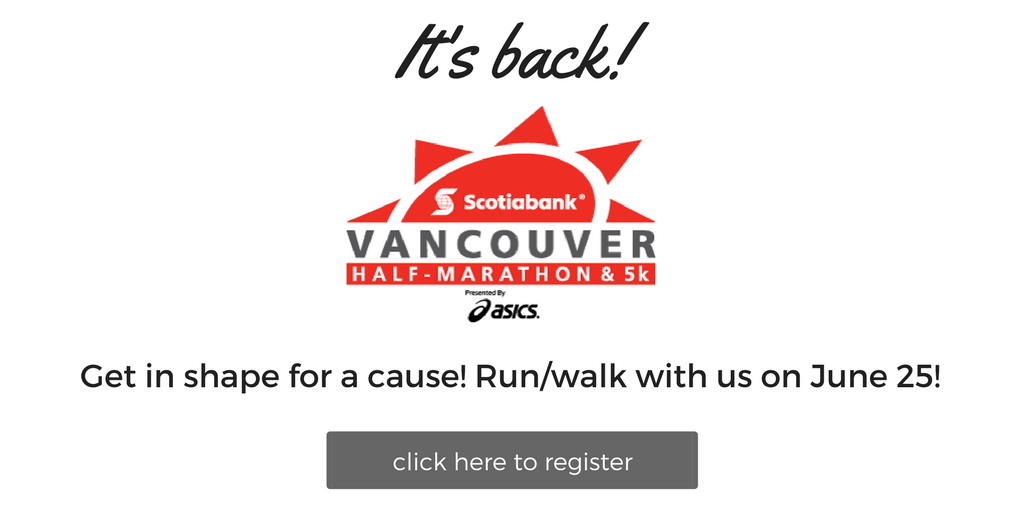 Here is how this works: you've been dying to get in shape but have needed motivation for some time now, right? Or perhaps you're a seasoned athlete, just looking to best your last half-marathon time. Maybe you're simply excited about our cause and want to invite others to make our community better. Regardless of your motive, we have a spot for you on our team.
This year, all the funds raised through Team Dixon (yes, 100% of what we raise goes straight to our programs!) will go to our Housing Program, which provides support for our clients seeking safe, affordable housing in what we know to be a competitive Metro Vancouver housing market.
When you register for the race through Canada Running Series, you will get to the Scotiabank Charity Challenge section where you will be given the option to choose a charity for whom you would like to raise funds (HINT: pick Dixon!).  In order to get a registration discount and also to indicate you are running with Team Dixon, you will need to use the following charity pin codes, when prompted (it's really important that you don't forget this step!) :
5K runners and walkers: 17DTS5K
Half Marathon runners: 17DTS21K
When you've finished the entire race registration and fundraising registration process, you will have your very own fundraising page that you may then share with your network and begin to rally support. All funds raised through your site (as well as any personal cash and cheques that you raise), go directly to Dixon. Tax receipts will be issued accordingly.

Questions? Give us a call at 604.433.4191 or email us. We'd love to chat more! 
Scotiabank Charity Challenge Registration Instructions